ABOUT:
Pyrus Panels GmbH is the engineering and producing company of the high-performance material lisocore®
The company headquarters as well as the production site is situated in Bad Aibling, Germany.
During the extraordinary year 2020, Pyrus Panels GmbH (formerly known as lightweight solutions GmbH) has successfully completed extensive reorientation and restructuring measures and is now a 100% subsidiary of RETIS HOLDING GmbH. In this context, the company was renamed with effect from 26.11.2020.
Product Information lisocore®: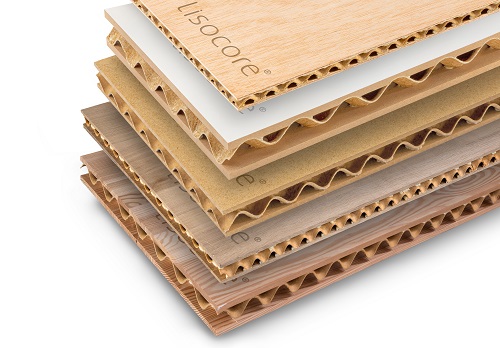 lisocore® - the high-performance panel material
lisocore® is a highly efficient material. Through its unique structure this state-of-the-art, future-oriented material achieves outstanding properties and differs from all other existing wood-based, weight-reduced materials.
lisocore® also convinces through its material efficiency and sustainability. During the production of lisocore® two thirds of the raw material used can be saved compared to conventional material. Apart from ecological and economic advantages in terms of logistics (e.g. online business for furniture), the reduced weight of the panel also simplifies processing without losing stability.
In 2020, lisocore® was awarded with the Green Product Award and was among the finalists of the "Deutscher Nachhaltigkeitspreis 2021"!
Visit Pyrus Panels website for more details.