Pigment production using state-of-the-art technology
ARCOLOR AG was founded in 1996 and within a short period of time has become one of the world's leading manufacturers of aqueous printing inks. We, Shah International, associated with Arcolor last year. ARCOLOR is the market leader in the field of decorative printing inks, while other areas of application include printing inks for packaging and inkjet printing.Thanks to its state-of-the-art technology and highly motivated employees, ARCOLOR offers its customers first-class, sophisticated products.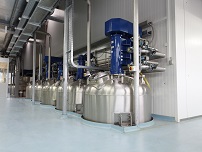 Traditional knowledge for high-tech solutions
ARCOLOR has taken traditional knowledge of the natural substance casein as a binding agent, developed it further and combined it with high-tech solutions. The casein results in ecologically sound, water/protein-based printing inks. This great potential is complemented by sophisticated production techniques and optimized business processes. This contributes to the consistently high product quality and to the profitability of the company.
ARCOLOR inks contain natural raw materials.
Our products include aqueous printing inks for decorative printing,packaging printing and inkjet printing. Where possible, the printing inks are manufactured using organic pigments, water and natural binding agents.We usually deliver ink concentrates as base ink which our clients mix to the desired color, dilute with water and thus obtain print-ready ink.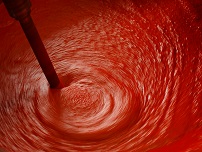 Visit Arcolor website for more details.