Introduction:
Mitsubishi Chemical Corporation (MCC) has a wide reach with 3 branch offices, 9 R&D centers, 15 plants, 4 regional headquarters in different parts of the globe. Sales Revenue (consolidated) is 2,062 billion JPY (FY 2020). MCC is the world's biggest manufacturer of MMA monomer.
About:
MCC, a core operating company of the Mitsubishi Chemical Holdings Corporation (MCHC) Group, Japan, seeks to provide solutions to issues facing society and the environment, and achieve KAITEKI- a condition that contributes to sustainable development that is optimal for people, society, and the Earth…
MCC has been engaged since 1975 in the development, manufacture, and sale of acrylic (PMMA) films through a combination of our unique in-house polymer design and thin film forming technologies.
Shah International, India announced tie up in the year 2020 with MCC, Japan for Marketing & Distribution of exterior UV film for Indian laminate manufacturers.
Product:
ACRYPLEN™ (acrylic film) features excellent transparency, weatherability, suitability for heat-molding and lamination processing. In addition, it has outstanding UV protection, making it ideal for use as a construction material, a paint-alternative, and a retro reflective material, as well as for a wide range of applications in the field of optical engineering.
MCC is a pioneer in the development of acrylic films, and the Company's lineup encompasses products with a wide variety of thicknesses, widths, and differing degrees of flexibility/rigidity.
Applications:
Construction materials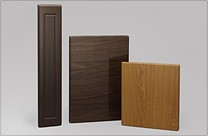 Used as the top film in film-laminated construction materials such as PVC decorative sheet, ACRYPLEN (acrylic film) prevents discoloring and deterioration of the underlying material thanks to its UV-protection capability, thereby prolonging the life of exterior materials. The range of applications for ACRYPLEN (acrylic film) is extremely wide, covering garden furniture, plastic imitation bamboo fences, plastic panels, window frames, front doors, and so on.
Retro-reflective material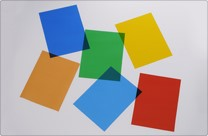 Thanks to its excellent weatherability and colorability, ACRYPLEN (acrylic film)  is also highly suitable for use as a high-luminance, reflective cover film for retro-reflective materials for traffic signs. Recently, because of its ability to protect glossy coloring, it has been in popular use as an inkjet print overlay for external advertising displays (shop signs and so on).
Visit Mitsubishi Chemical Corporation website for more details.